My Team
Our team takes client service very seriously.  Together, we will work to create an exceptional planning experience by responding quickly to e-mails or calls.  If you have questions or would like to schedule an appointment, please let us know.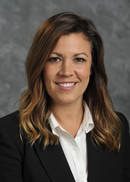 Hilary Zumont
Associate Financial Advisor
Office 213-243-7000

Hilary Zumont joined Brian's team in May of 2012, and comes to the team with nearly ten years of experience in the financial services industry. With a Bachelor's Degree  from the Suffolk University, Hilary specializes in client relations. She handles overall office operations, account opening and maintenance, and client services. Hilary also holds her Life and Health Insurance License. She works diligently to provide a high level of service for our clients, and is always available for any questions you may have.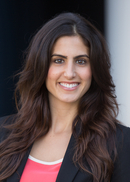 Elise T Diaz
Director of Recruiting and Development
Office 949-622-7200

As the Director of Recruitment and Selection for Northwestern Mutual, Elise specializes in working with individuals in career transition including career changers, veteran officers transitioning out of the military, and recent college graduates who are seeking an opportunity to grow personally, professionally and financially. She is passionate about helping individuals realize their most important goals and reach their highest potential.  Elise plays a critical role on the leadership team as she is focused on identifying talent in the marketplace in order to continue the steady growth of the Irvine office, which remains a leader both in the company as well as the financial industry.  She is well connected in the Orange County community and enjoys helping others find a career opportunity that aligns with their interests and values.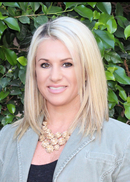 Didi Kovacs, MBA
Director of Development
Office 949-622-7284
Mobile 949-295-7717

Didi Kovacs is currently our Director of Development.  Didi relocated back to Southern California from Chicago in 2010, where she was working with a global manufacturing company, as a Regional Sales Manager.  She spent much of her time in this position traveling internationally which she thoroughly enjoyed.  Prior to that, Didi spent four years in the mortgage and real estate industry working with Chicago Title and Escrow, Countrywide, and Deutsche Bank. 
Didi grew up in Laguna Niguel and attended the University of San Diego where she graduated with a BA in Visual Communications and a Masters in Business Administration with the University of Phoenix.  In her spare time, Didi enjoys any and all sports, painting and spending time with family, friends and especially her dog.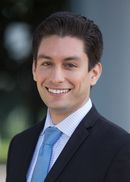 Ryan James Hougardy
Operations Manager
Office 805-427-3257

As the Operations Manager, Ryan is responsible for overseeing the daily operations of the Irvine office. Ryan continuously improves the processes and systems in order to ensure the office operates efficiently and always provides our clients with the highest level of service. Ryan also oversees our Sales Execution Team which provides full back office support for financial advisors and representatives to enable them to successfully build their practices while not having to worry about any of the administrative details.
Ryan brings a wealth of planning knowledge and experience to his position as he spent 2 years as a financial representative prior to joining the management team as the Operations Manager.  Ryan previously spent several years working as a District Representative for U.S. Representative, Ed Royce. Ryan attended Chapman University for both his undergraduate and graduate studies where he received his MBA and his BS in Business Administration with an emphasis in Finance and Economics.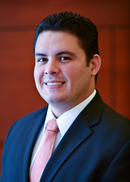 Abraham Lopez
Investment Operations Manager
Office 213-243-7000

Abraham Lopez joined the team in 2013 and brings with him almost a decade of experience at Northwestern Mutual.   He has worked extensively in the areas of investment analysis, operations and client service.  Abraham runs the investment operations department and is the primary contact for questions relating to placing trades as well as account opening and maintenance.   He holds Series 7 and 66.